I'm Ian. A Web Designer & Developer.
Welcome to my website. Feel free to browse around, you will find a selection of Websites that I have built for various friends and businesses over the years. I have over 10 years of experience in the industry and are more than happy to help or advise.
Get a Free Quote
My Portfolio

Website Design
Websites don't need to cost the earth.
I approach the design process to get the best results with the best price. Learning a customer's needs and more importantly their customer's needs is paramount for providing great user experience.
Website Design
let me help guide you through various stages. I'll be asking for constant feedback so be prepared to get asked lots of questions. It's vitally important that both parties totally understand and agree on what the website will do and will look like.  
Branding & Logo
It's so important that your new website reflects your company branding and ideologies.
Content Strategy
Content is key in helping you achieve great SEO
Website Development
Websites need to not only look great but be fast on devices especially on mobile devices. They can cater for up to 65% of your traffic.
It's important that your website keeps up to date and it built correctly. It is the little things behind the scenes that make all the difference. 
Built From Scratch
Want to stand out from the crowd? Bespoke websites are unique and can sometimes be a better fit to your brand.
Choose a Premade Template
There are 1000's of WordPress themes to choose from, let me help you sort the good from the bad.
Maintenance & Updates
All websites are backed up and updated on a monthly basis
Define
This is where I learn about your company and its needs. What is the primary goal of your website?

Design
We work together to agree on a structure and feel of the website, basic wire-frames and sketches.
Refine
It's important to look at the website from your customers eyes. 
Build
This is where all the hard work comes together and takes shape. Constant reviews are essential.
Website Redesign
SSP Surrey Strength & Performance
SSP is not your average gym.  A unique,  different and modern approach to training. Dan the owner wanted the website to reflect this.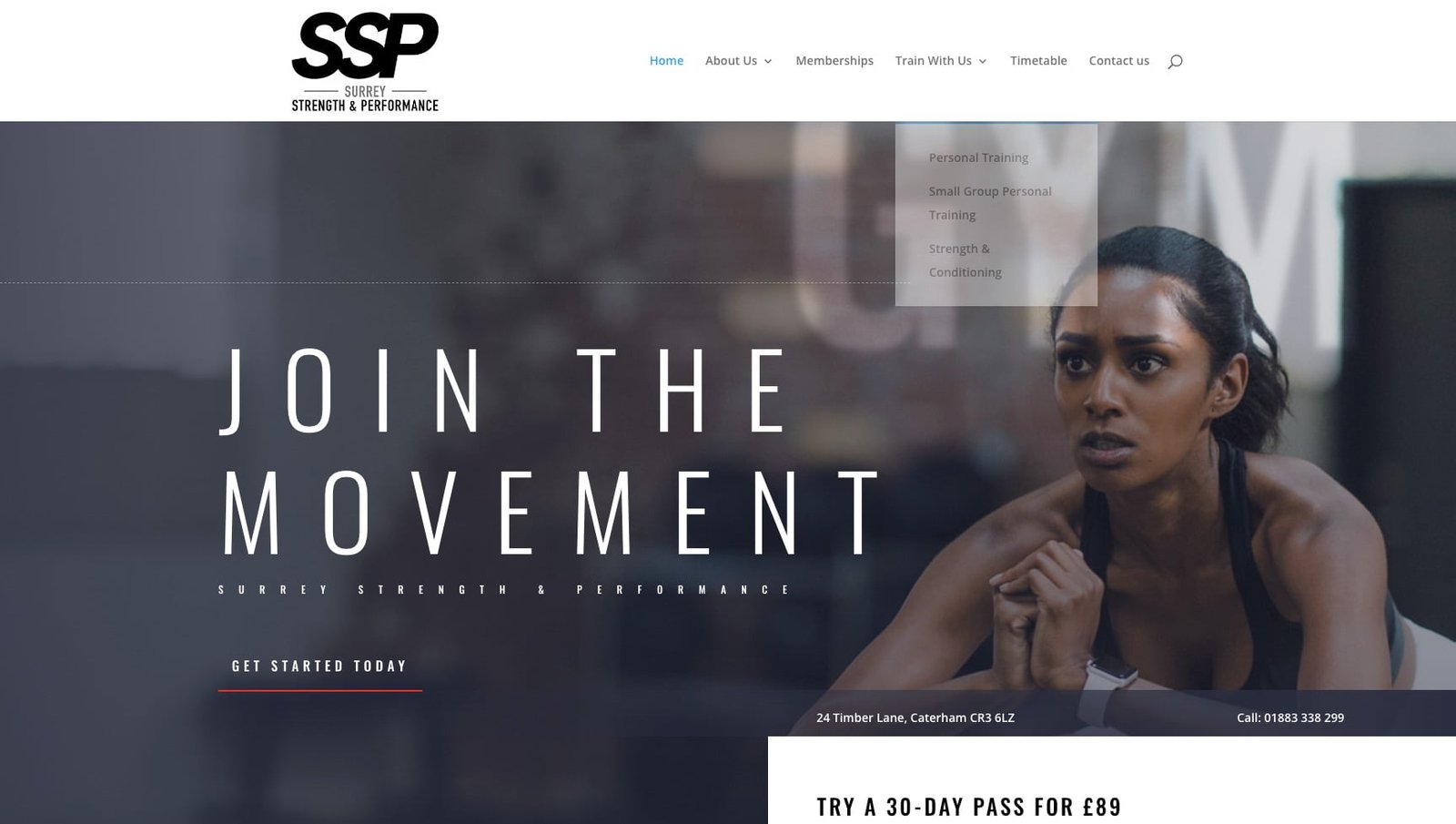 Getting Married?
Our Wedding 
Never a day off especially when you are getting married. This was a lovely day (the hottest day of the year I might add) 
Website Design
The Fishmongers Kitchen
Established in 2010 The Fishmongers Kitchen has become well known in West London as a fishmonger that exemplifies Quality – Quality of product and quality of service.